With the acceleration of the upgrading of electronic products, electronic products began to show the trend of "four modernizations": miniaturization, integration, multi-function, and high power. SMD power inductors have gradually entered our lives. For example, in charging piles, [SMD power inductors] electronic transformers and inductors were widely used. The amount of magnetic components depends on the power of the charging pile. At least 20 magnetic components are needed in a charging pile, of which the inductor is used in a larger amount. Most of these products are high-power devices, and the power is from hundred to several kilowatts. However, in the traditional charging pile, the toroidal core inductor is used.
Our company has been developing a new type of inductor, which is SMD power shielded inductor.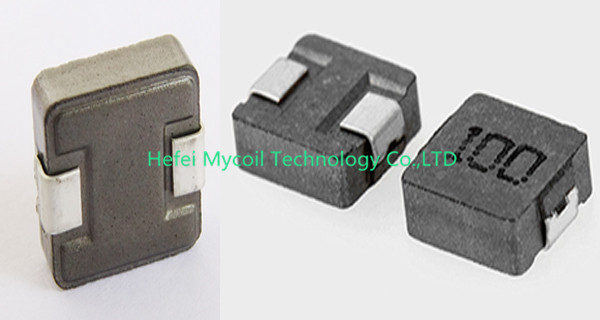 Compared with traditional magnetic core inductors, SMD power inductors have many advantages:
I. Low loss, low impedance, no lead terminals, low parasitic capacitance.
II: One-piece structure, solid and firm, magnetic circuit is closed, has good magnetic shielding and EMI performance.
III: Small size, SMD package, suitable for intensive automatic installation of integrated boards.
IV: Suitable for high power, high current circuits,
V: It can maintain excellent temperature rise current and saturation current characteristics in high frequency environment (operating frequency up to 5MHz) and high temperature environment.
Hefei Mycoil Technology Co., Ltd has realized a high degree of automation in the whole process. We have theoretical and practical experienced team, and dedicated to the development and production of high current SMD power inductors, and continue to create value for customers with advanced production technology.
Our SMD power inductors are widely used in computers, notebook computers, mobile phones, new energy vehicle charging piles, video cards, car navigation, audio, power modules, smart wearable devices, electronic cigarettes, wireless charging, mobile charging treasures and other consumer electronic devices and automobiles. electronic system.